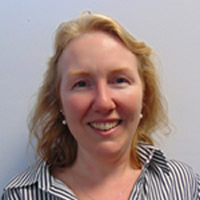 Marta Baker Private Tutor
Marta has been a science teacher for over 24 years. During that time she has held positions such as Head of Biology, 2nd in Science and SENCo. Seven years ago she decided to branch out on her own and offer tuition on a 1:1 basis.
Marta has a small, quiet, bespoke classroom on the outskirts of Yeovil, just off the A303, for the teaching sessions.
"A great teacher takes a hand , opens a mind and touches a heart"
Tuition
Quick Contact
Skills that are focussed on:
Course-specific knowledge
Marta has taught the GCSE Science and Maths courses from OCR, AQA and Edexcel, (GCSE and iGCSE). She has also taught OCR, Edexcel, AQA and WJEC A Level Biology.
Learning how to learn successfully
Everyone learns in a way that is unique to them. Knowing how we learn unlocks our true potential.
Appropriate methods for revision
Many students still rely on the" read, cover, repeat" method but this is the best method for only a few people. Revision needs to be suitable for the student.
Working on relevant past papers
Exam success is greatly increased by understanding how to answer questions.
Improving self-confidence in exams
When under pressure self-doubt can impede recall
Techniques to aid remaining calm
Marta teaches simple, proven techniques that students can use before and during exams to help them to stay calm.
Recent Posts
Do something today that your future self will thank you for…